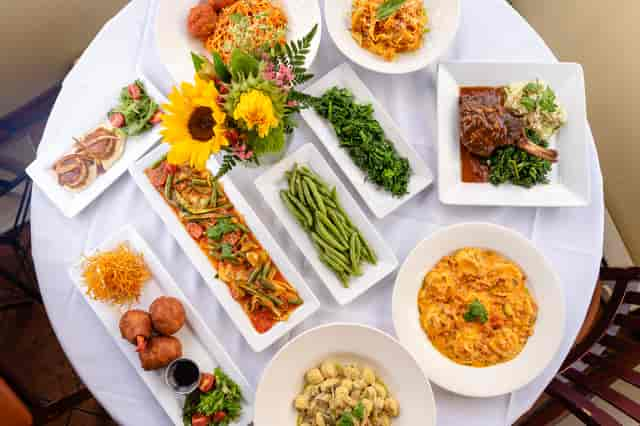 Catering
Catering Events
For events big or small, formal or casual, business or fun, Terramia's Catering is the perfect way to enjoy large-party portions of your favorite hand–prepared dishes. We offer an array of menus and services to accommodate all needs and budgets. If you can't find what you're looking for, give us a call!

Terramia's food is great for sharing at your family or company event. Whether a simple lunch at the office, family dinner or a large holiday party, we can create a menu for you. Our restaurant will also deliver larger orders to your business or office during the week. Please ask for suggestions based on your Carry Out and Catering needs. Before placing your order, please inform your server if anyone in your party has a food allergy. And if you're having a party or event, no worries. We'll cater and clean up for you, too!
Catering Inquiry
Please contact us for more information about our catering services.