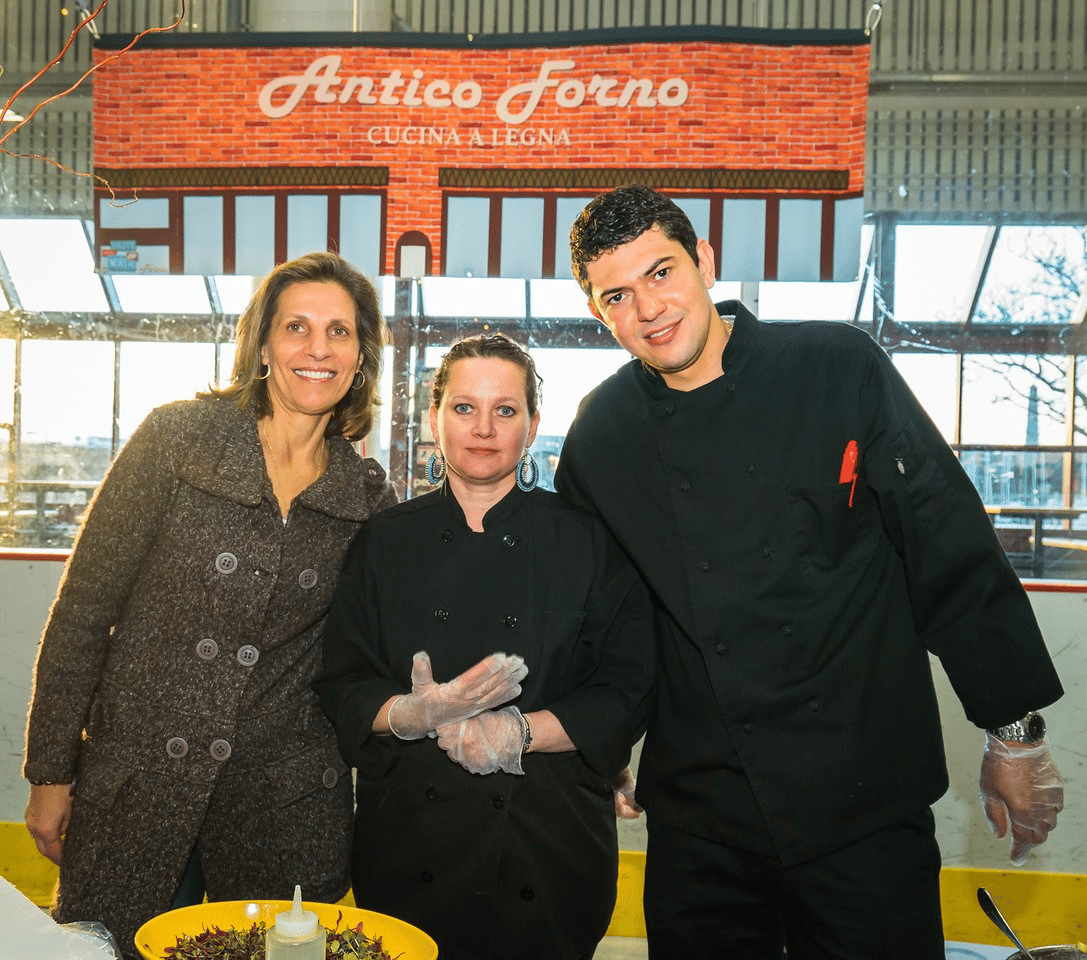 Carla Agrippino-Gomes to be Honored at Joslin Diabetes Center Gala
Carla Agrippino-Gomes to be Honored at Joslin Diabetes Center Gala
Former North End resident and restaurateur, Carla Agrippino-Gomes, has been a familiar face around Joslin Diabetes Center for the past 23 years with her son, David, who was diagnosed with type 1 diabetes on his first birthday. Because Joslin has played such a vital role in their lives, Gomes feels a strong responsibility to give back to the place that has been a lifeline for her family. Over the past decade, she has demonstrated her appreciation through CityFeast—an annual fundraiser she established in 2005 that benefits Joslin's High Hopes Fund.

In honor of the ongoing support Joslin receives through fundraisers like CityFeast, Joslin Diabetes Center will recognize Gomes along with others who have supported their life saving care and research as "Community Events Champions" at the upcoming High Hopes Gala, which will be held on Saturday, November 22nd at The Westin Boston Waterfront.

"I am so grateful to the Joslin Diabetes Center for their support and am honored to be recognized as one of their Community Events Champions," said Gomes. "Every dollar raised through events like CityFeast gets us closer to the day my son David and millions like him will be free from diabetes and its complications; I hope to make this January's 10th annual CityFeast the most successful one to date." Gomes' CityFeast attract hundreds of guests each year to some of the most renowned North End restaurants— including her two restaurants, Antico Forno and Terramia Ristorante – for a five-course meal, wine tasting and exciting auction items that benefit diabetes research.

The "Community Events Champions" include companies and individuals, like Gomes, who have a passion and dedication for raising diabetes awareness and funding Joslin's fight against the disease year after year. The money that these local champions raise goes toward improving the lives of more than 29 million Americans living with diabetes.

The High Hopes Gala is a fabulous black-tie event that benefits Joslin's High Hopes Fund. The evening, which will be emceed by Dylan Dreyer, Weather Anchor, NBC's Weekend TODAY, will include a lively cocktail reception, exciting silent and live auction, live entertainment and a chance to win a trip to the 2015 Masters Golf Tournament!

For more information on the High Hopes Gala or to purchase tickets, please contact Meghan Mongeau at 617-309-2512 or at Meghan.mongeau@joslin.harvard.edu

About Joslin Diabetes Center
Joslin Diabetes Center, based in Boston, Massachusetts, is committed to advancing diabetes research, clinical care, education and health and wellness programs on a global scale. Joslin is dedicated to ensuring that people with diabetes live long, healthy lives and offers real progress in preventing and curing diabetes. Joslin is an independent, nonprofit institution affiliated with Harvard Medical School, and is recognized worldwide for driving innovative solutions in diabetes prevention, research, education, and care. Its mission is to prevent, treat and cure diabetes and the organization's vision is a world free of diabetes and its complications. For more information, visit www.joslin.org.