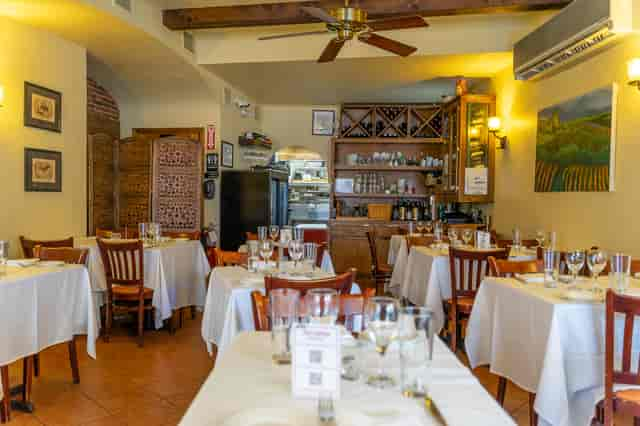 Testimonials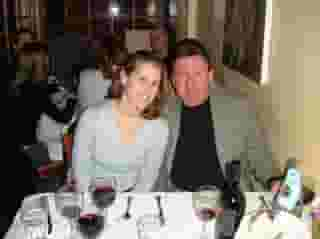 Raves and Reviews
"The food was wonderful, and so authentic – this is a little bit of Italy in Boston! Lobster Fritters never been better, Open Face Ravioli are amazing. The staff were delightful and the service just right."

"Great restaurant, tucked away in a "Little Italy" section of Boston was almost like eating at a movie set. Hard to get to due to narrow one way streets but well worth the effort"

"Excellent! Loved the presentation, food very fresh! Great Energy. Kind & generous service & attention. Grazia!"

"Every dish was fantastic. The pace was relaxed and appropriate to the course being served. The service was great and timely the entire night. We live in California and will make it a point to come back to Terramia every time we are in Boston."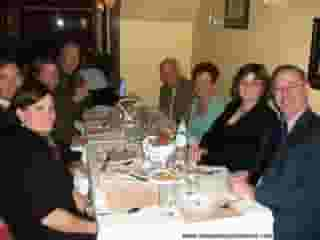 "Hi Carla, I meant to email you to tell you that the dinner was truly superb! Honestly one of the top meals of all time (and I have traveled all over Europe!) Thank you so much for your kindness and hospitality. In this day and age of crummy customer service, I cannot tell you how much I appreciate it. I have recommended your restaurant to EVERYBODY I know as the best of the best!!!! My date also raved about it. I am so sincere when I say that your chef is an artist and a genius. Thank you again and we will be back – as often as we can from CT! Have a great weekend!" Ellen J. Chambers, M.S.

"It was great meeting you thursday night! That was one of the best meals I have ever had. My dad had always spoken so highly of you and it was awesome to finally meet. The bread pudding was AMAZING! I was wondering if I could get the recipe for it? I always make bread pudding on Thanksgiving and that was by far the best bread pudding I have ever had. Thank you so much and I can't wait to go back and eat at Terramia again!"

"Superb food. Lovely atmosphere. Fine service. Could not have been better. THANK YOU !"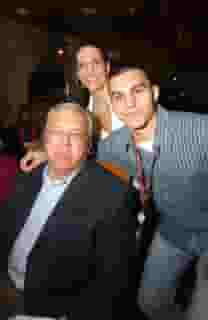 "I tried their special seafood pasta with a tomato sauce. It was, hands down, the best pasta dish I have ever tried in a restaurant. The pleasant waiter suggested us some great dishes in his Italian accent. The pasta was cooked al dente and the seafood in the dish was exceptional and plentiful. My boyfriend had the veal dish that was equally as good and generous. We ended our meal with their tiramisu. It was such a good dinner. The prices there are definitely worth it when you are willing to shell out for great quality food, service and ambiance. The restaurant is also very small but cozy"

"Made my Boston trip most memorable. The food was beyond amazing, such a cozy environment. Truly amazing experience."

"One of the best meals ever. I have spent most of my life traveling sampling food around the world. Your service/food is tops! Thank you for such a wonderful evening"

"I have never emailed anybody to leave a message but I would like to say we had the most wonderful and delicious dinner at your restaurant. We ate at your fine restaurant the night before Easter Sunday. The waiter and everybody in the restaurant was so nice. We really enjoyed ourselves and the food was SUPER.We will be back."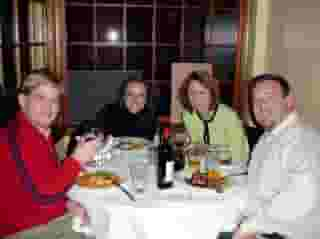 "This restaurant was great. The atmosphere was quite. Interesting that the host was outside as the restaurant was small. But the food on excellent. Would go again if I had the chance. Had fried zucchini flower for appetizer and for the entree, Pappardelle Bolognese. Along with a glass of their house Cabernet."

"My husband & I thoroughly enjoyed our dining experience. The food & the service were excellent. The small cozy dining room made for a very romantic atmosphere."

"We came for dinner on Friday night and were incredibly impressed by the food, its presentation, and the pleasant atmosphere and staff. Thank you so much for a fantastic meal–we will definitely be back again!"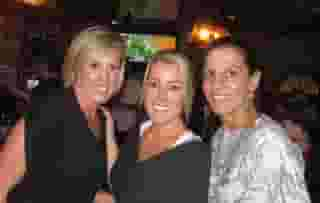 "Terramia is by far the Best Italian restaurant in Boston. We ate there back in 1993, and it is still our favorite. We never miss a week, unless we are on vacation. No other restaurant is as consistent with food and service as well. They have been around along time and are still going strong. Terramia is a classic, and we have been to many Italian restaurants in Boston and none can compare; not even the newer ones which have recently opened in the last few years. It is small and cozy and simply put 'The Best' "

"I had a wonderful time last week eating at Terramia. The food was amazing! I loved the lobster fritters. The balsamic glaze sauce was just right. Then I had the pasta and clams. You could tell that the clams were fresh. They were still in the shell. For dessert I had the tiramisu. Was very lite and I enjoyed every bite. The waiter was very nice and knew all about the menu and wine list. I can't wait to go back."