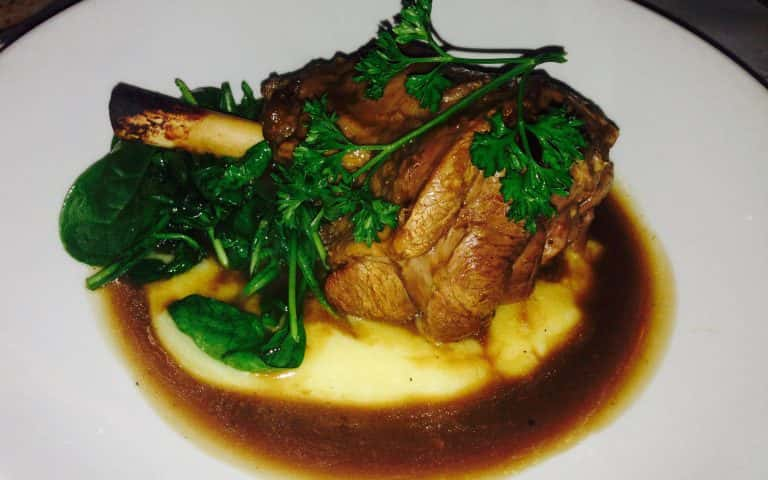 The Ultimate Staycation Guide – jqlouise.com
The Ultimate Staycation Guide – jqlouise.com
In today's fast paced world, I think we all need to take just a little bit more time for ourselves and our loved ones. And you don't need to travel across the globe (even though we like that too) to have a fun weekend out. So lets explore how to have the 'stay-cation' of your dreams!
Getting Started
For any successful staycation, you must plan it with the mindset that this is an actual vacation, but just in a place near where you live. Everything else about a vacation is the same, you will be trying new places, seeing new things and unplugging as much as possible from the real world. So calm down, open your mind and get started!
Step 1:
Go to a restaurant that you've never been before. So our staycation is in Boston and we tried Terramia in the North End. Terramia is a candlelit Italian restaurant on Salem Street and truly reminds you of the types of restaurants you'd find in Italy. With its intimate space and lively service you will feel like you are in a Trattoria somewhere in the Italian countryside. Starting off the night with one of our Sicilian favorites, arancini, we were very pleased with the lightly fried crust and soft cheesy interior.
Moving on to the "Primi" course, i.e. the pasta course, we spilt the daily special, a fantastic fig filled ravioli dish.
Then for a main course, we did an Ossobuco and a grilled Halibut.
Every time I order Ossobuco I forget exactly how big a lamb shank is and as it turned out we were too stuffed even for dessert! Always a hallmark of a good Italian meal!
Step 2:
Go to the spa. Every vacation should always include a spa day and staycations are not excluded! For a truly indulgent spa day in Boston you must go to G2o on Newbury Street. This spa has everything you could ask for: a hair salon, nail salon, massage, body wraps, facials, sauna, hot tub, and it even has a fabulous penthouse level lounge and roof deck (sadly it was too chilly for the roof deck, so we will definitely be back!).
Relaxing with some tea before the Bali Paradise Experience
We started off with something called the "Bali Paradise Experience", which is an amazing full body treatment. You enter a private sauna room, where you then absorb the steam for a few minutes, where you proceed to apply a body mask (it feels like you are dipping your whole body into the creamiest of moisturizers, it feels great!), and then after another few minutes you exfoliate your skin with an herbal scrub. And then you finish off with a nice rinse and you walk out with baby soft skin.
Next we had a few minutes until our next appointment so we took some time to relax in the "Brine Inhalation Room". This is basically like the opposite of a sauna, it was a cool room with a 3-tired salt-water waterfall and we were told that the salt air is great for your respiratory system; it felt like we were relaxing on a cool day at the beach.
The Brine Inhalation Room
Finally, it was time for our massages. A couples massage is always a good idea for any vacation, especially a staycation. Just something to relieve all the tension from the work week will really get you in a relaxed mindset.
Relaxing by the fireplace in the Penthouse Level lounge after our massage.
G2o has a full makeup, nail and hair salon as well.
Step 3:
Stay in a hotel. Even if you can walk to everywhere you're going from your house, this is a weekend "away" so make sure you treat it like one and pick a romantic hotel. We choose the Fairmont Copley Plaza.
The Fairmont is gorgeous; it's one of the most historic hotels in Boston—perfect for a little weekend getaway with bae.
Located right in Copley Square, the Fairmont is close to Boston's famous shopping area, Newbury Street as well as many great restaurants and actually the G2o spa too!
Remember, you are on vacation, so you deserve at least one night out! And actually Oak Long Bar, located in the Fairmont is a great place to start your night. A very stylish bar and restaurant, Oak is a place where you want to dress to impress as night after night it is filled with trendy clientele.
Our dinner on Saturday night was fantastic! Starting with some appetizers: tuna tartar and lamb meatballs, we knew the night was off to a great start, delicious!
Then for entrees we did a steak frites and the swordfish. We were impressed with the impeccable level of service and the superb executive of the dishes! We will certainly be back soon!
And for a finale, the dessert sampler is a must!
Finally, remember a staycation is all about pampering yourself, so breakfast in bed is a great way to wrap up the weekend!