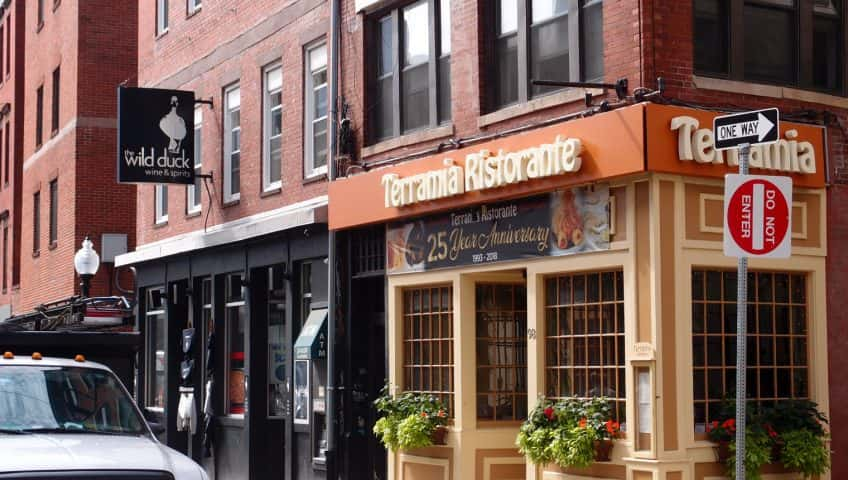 The North End – Boston's Little Italy
The North End – Boston's Little Italy
First time visitors to Boston's North End neighborhood will have no doubt that they're in the right place when they arrive. The architecture, the vibe, and of course all of the Italian restaurants are so distinctly different from anywhere else in Boston that it stands out as a special place.
The North End is a wonderful blend of history, great food, shopping and charm, where everyone (aside from the tourists) seems to know everyone. Whenever I visit I feel like I've stepped into a charming little Italian town.
For me, this is a great place to visit in the daytime to wander the streets and enjoy a cappuccino and a treat at one of the open front caffes. My recent visit included both cappuccino AND sorbet at Caffe Vittoria, where I scored a seat right by the open windows, al
lowing me to people watch while I ate.
Boston's Freedom Trail runs through the North End, and despite having been here many times, I still like to visit the historic sites. On my last visit I discovered that Boston residents can get a free tour of the Old North Church (yay!) and then toured Paul Revere's House, which is short, but interesting. I also stumbled upon All Saints Way, a 25 year old shrine to the saints where I met Peter, it's creator, who was kind enough to chat with me for a few minutes and allow me to take some pictures.
At night, it's all about the food. Even plant-based eaters like me can find great Italian food at Terramia, who offers a vegan specific menu in addition to their main menu, and La Famiglia Giorgio's, who have a fantastic pasta primavera with red sauce that fed me two nights in a row.
And the pastries…so good. Don't be put off by the lines, they move quickly. No, there is nothing I can have now that I now longer eat animal products, but I remember fondly the cannolis and cookies from Mike's Pastry and Modern Pastry that I used to enjoy. I will still bring visitors there for the experience. Also, don't miss Bova's where you can score freshly made arancini and calzones in addition to…yup, you've got it….more Italian pastries. They are open 24 hours a day so no matter what time you have a craving, they've got you covered.
History, food and the feel of a small neighborhood in a big city. The North End is a must on your next visit to Boston.