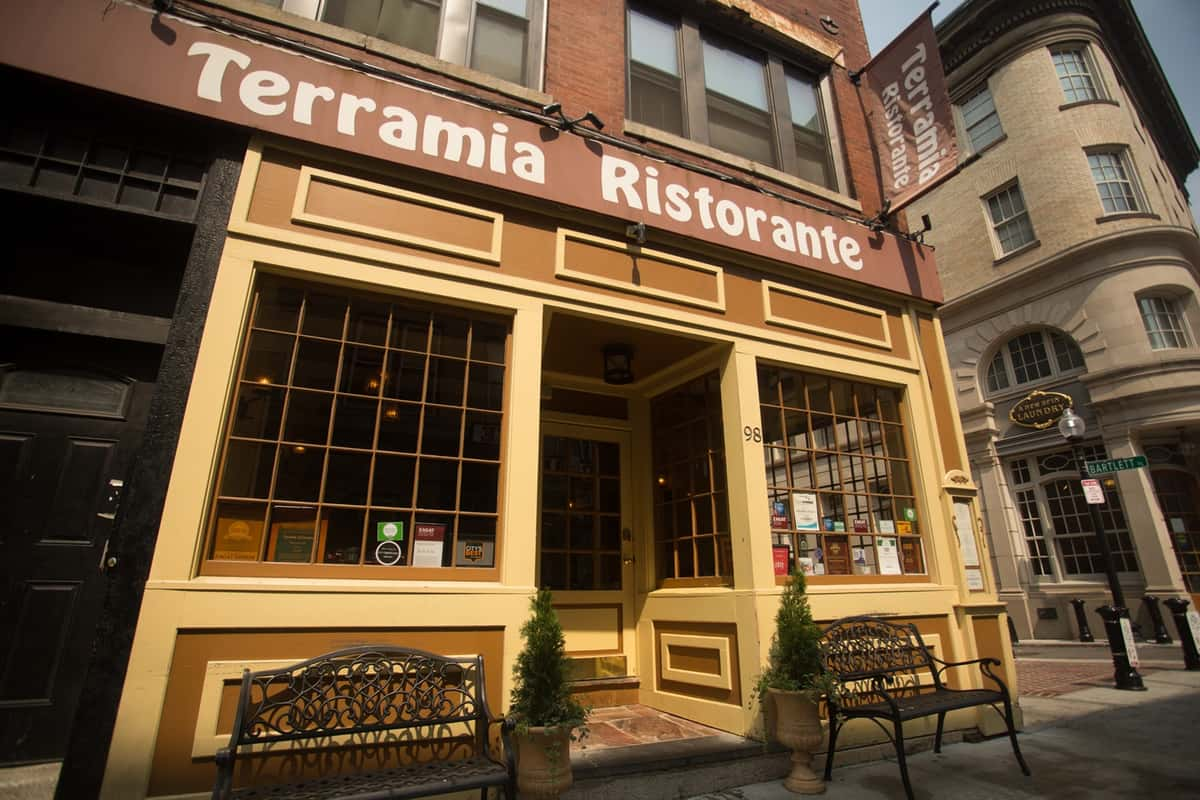 Terramia organizes diabetes fundraiser every year!
Terramia organizes diabetes fundraiser every year!
Canton resident Carla Gomes, with her son David. Carla Gomes, owner of Antico Forno and Terramia restaurants in the North End, is orchestrating a fundraiser for the Joslin Diabetes Center. Her son has had diabetes since his first birthday. Carla Gomes spends her life serving the public as owner of two restaurants in Boston's North End – Antico Forno and Terramia. But every year, she uses her talents for a cause close to her.

Gomes, a Canton resident, is orchestrating the sixth annual CityFeast: Dining Out to Conquer Diabetes to raise money and awareness for the Joslin Diabetes Center's High Hopes Fund, Sunday, Jan. 30, 2011from 6 to 9 p.m. For $150 a person that evening, diners can enjoy a five-course meal paired with wines at Gomes' two restaurants or four other North End restaurants – Lucca, Taranta, Tresca and Caffe Grafitti.

Gomes is familiar with the disease. Her some, David, 21, was diagnosed with Type I diabetes on his first birthday. "David doesn't know life without diabetes and I'm hoping some day he will," she said. The disease, Gomes said, is a constant worry for her son. She said he has to make sure he balances his blood sugar, gets the right amount of exercise and eat the right foods. If he does not abide by these regulations, Gomes said he experiences seizures, which can be fatal.
"It effects so many parts of your body, it's so devastating," she said. David graduated from Canton High School two years ago and attends Massachusetts College of Pharmacy. Gomes said her son has to the responsibilities of taking care of his health along with academics.

Gomes said they try to make the fundraiser grow every year by trying to add more participating restaurants.
"The more people, the closer we get to a cure," she said.