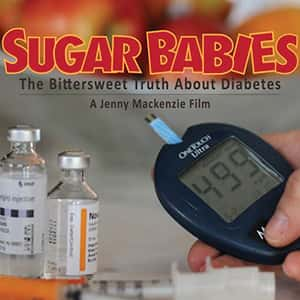 Sugar Babies Movie
Sugar Babies Movie
FROM THE STUDIO THAT BROUGHT YOU "FORKS OVER KNIVES," COMES A VITAL, MUST-SEE MINISERIES ABOUT THE DIABETES EPIDEMIC.
This three-part documentary miniseries examining one of modern life's most pressing health issues
"This should be mandatory viewing for all those who have a stake in public health and the 21st century." – Jon Huntsman
[one_third] [/one_third][one_third] [/one_third][one_third_last] [/one_third_last]
America is facing a growing health problem that is posing a major challenge for future generations, but is preventable if we take the proper steps now to fight it and pay attention to our health. SUGAR BABIES: THE BITTERSWEET TRUTH ABOUT DIABETES is a compelling new three part documentary miniseries that explores the differences between Type 1 and Type 2 diabetes, the rising rates of Type 1, and the skyrocketing numbers of Type 2 in children and teens. This entertaining and informative miniseries looks at what we can do to understand it, control it, and beat it. This production is NOW available from Virgil Films.