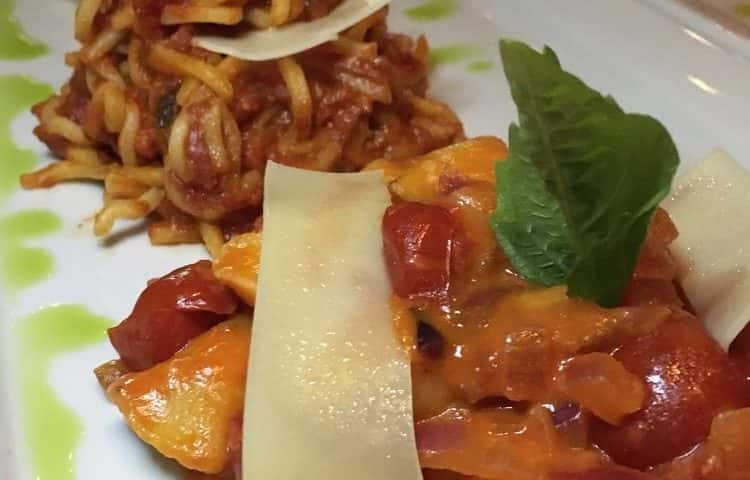 Recent Hits – Boston Bites
Recent Hits – Boston Bites
Over the past few weeks, I've tried many new restaurants, but what jump out was Terramia.
On Monday nights, head to Terramia in the North End, which hosts a weekly "pasta flight," allowing you to select three of their beautiful, hand-made pastas.
Whether your opting for a classic Carbonara or feeling extravagant with truffle risotto, you can't go wrong.
I tend to play it simple with Italian food, preferring the sauces and cheese to stand out the most, so I ordered the classic spaghetti con pomodoro, gnocchi amatriciana, and the aforementioned truffle risotto.
Each bite vividly reminded me of my days studying abroad in Italy.
If you can't make it to Terramia on Monday, don't be disappointed: any day you can order their famous, unique lobster fritters.
A decadent, tempura-esque dough is a pillowy cushion for fresh lobster.
With a sweet balsamic reduction and crispy sweet potatoes and leeks on top, this is a dish you didn't know you can't live without.