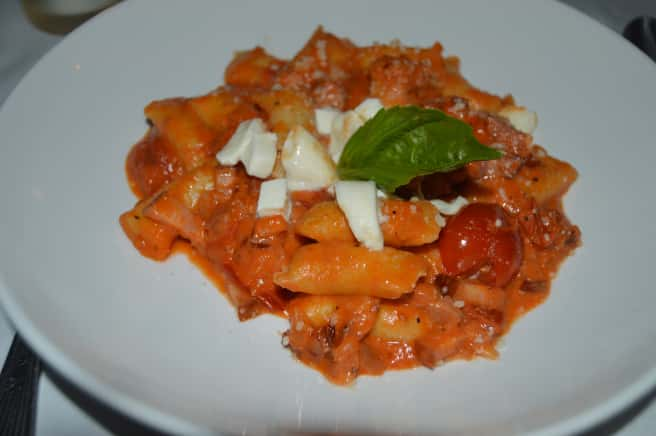 Prep of Boston
Prep of Boston
Hey y'all!
Prepare yourself for drool worthy descriptions of food…
Among the incredible streets of the North End lies an adorable restaurant with some of the most amazing food in Boston. Recently I was given the opportunity to go to Terramia, a well known restaurant in the city, to eat dinner. My roommate and I were treated like absolute queens and ate like them, too. The environment was filled with a mixture of couples, tables of women celebrating engagements, and tables of families. I love how restaurants in the North End tend to bring together a fun group of people, tourists and locals alike.
We started our meal with amazingly fresh oysters and a bottle of rosé followed by zucchini flowers fried in truffle oil. For our entrees we chose two pasta dishes and one fish dish. The Gnocchi Amatriciana was incredible with smoky flavors that were a happy surprise. (Side note: if you don't know me, I am a pasta expert and would eat pasta every day for lunch and dinner if I could…wait, I sort of do). Anyways this gnocchi was cooked to perfection and had just the right amount of chew. We also ordered the Pappardelle alla Bolognese which was also to die for. Next, the salmon came to the table which was seriously the best salmon I have ever had. It was cooked to perfection, flaky, buttery, and wondrous. It was covered in crab meat that was sweet which balanced the savory salmon oh so well. We topped off our filled to the brim bellies with bread pudding topped with salty caramel and vanilla gelato. I highly recommend checking out this gem on one of the beautiful historic streets in the North End the next time you are in the Boston area.