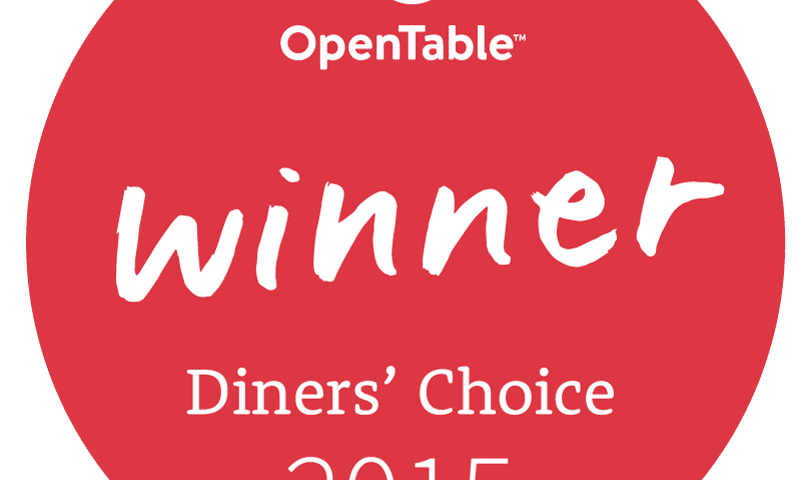 OpenTable's Diners' Choice – Local Pick in 2015
OpenTable's Diners' Choice – Local Pick in 2015
Terramia Ristorante Selected as a OpenTable's Diners' Choice Local Pick in 2015 for Best Romantic Restaurant in Boston.
"We are thrilled that Terramia has been recognized for excellence by OpenTable diners, and we look forward to introducing others to our unique brand of modern Italian food fare," says owner Carla A. Gomes.
Thanks to all the diners who have helped Terramia earn this recognition in the Boston area for over the years.
Be sure to reserve in advance, now that the word is out. Your table is waiting!
The selection is determined by recent, verified OpenTable diner reviews within Boston:
"A small, quaint, pleasant restaurant with excellent, fast service. Amazing food and kitchen staff took great care to ensure my family dined well. The place is always crowded, reservations are a must and you will not be disappointed."
"Always a pleasure to go to Terramia,food was amazing as always, I had the spaghetti with shrimp and lobster and it was delicious, my wife had the open face ravioli, can't go wrong with that, service was good, we had a perfect dinner again thanks to Terramia!"
"As a former Chef I thought the food was excellent and outstanding service. Highly recommend it."
"Quaint and cozy! All of our food choices were delicious (including dessert). We were able to take our time, enjoy our meal and feel pampered by the staff."