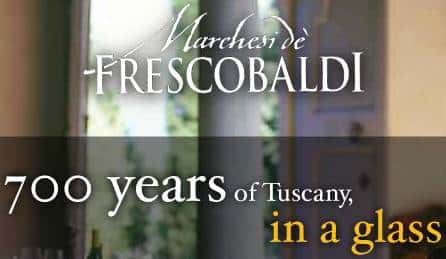 North End Restaurateur Honored by Joslin Diabetes Center
North End Restaurateur Honored by Joslin Diabetes Center


On Friday, May 11th, Joslin Diabetes Center will honor Carla Gomes at the 26th Annual EVENING AT POPS event at Boston's Symphony Hall. Gomes, a Canton resident and a beloved North End restaurateur, will be recognized for her tireless work to support Joslin through her annual CityFeast event, a unique food-and-wine fundraiser founded by Gomes that benefits diabetes research and care through Joslin's High Hopes Fund.
"We are all touched by diabetes in some way during our lifetime," said Gomes, "Diabetes afflicts 24 million Americans and is the leading cause of kidney disease, blindness, heart disease, stroke and amputations. Currently there is no cure; and I want to do all I can to support Joslin Diabetes Center in their work to try to find that cure."
One of those affected is Gomes' son, David, who was diagnosed with Type 1 diabetes over twenty years ago on his first birthday. Now a graduate of Canton High School, and currently a Pre-Med student at the Massachusetts College of Pharmacy and Health Sciences, Gomes is quick to point out that David was fortunate, but living with diabetes has immense challenges.
"Diabetes is always with you, it's not something you get a break from. You always have to think about it. It's a consideration in each move you make, day in and day out." Gomes went on to say, "Our goal is to raise as much money to support the High Hopes Fund as possible, so that one day my son David and millions like him, will be free from diabetes and its complications."
Carla is grateful to Joslin and its team of experts for helping her son live a relatively normal childhood despite the everyday challenges of the disease. She is happy to focus her energy on supporting its efforts, so that other mothers may be as fortunate; and in the hopes that a cure is not too far off. Over the past eight years, Gomes has raised more than $150,000 for Joslin's High Hopes Fund through CityFeast and she hopes to continually expand the event in the future by involving more restaurants throughout the city.
"We are thrilled to recognize Carla Gomes for her continued efforts on behalf of Joslin Diabetes Center," says John Brooks, III, President & CEO of Joslin Diabetes Center. "For almost a decade, her tremendous work through CityFeast has helped support the Center's greatest needs in research, education and clinical care, making it possible for us to look forward to a future without diabetes."
EVENING AT POPS treats guests to a spectacular musical experience by Keith Lockhart and the Boston Pops. This year the Pops will celebrate George Gershwin by performing many of his vibrant, jazzy and uniquely American musical pieces, including Rhapsody in Blue. This event is Friday, May 11th at 8:00 p.m.
For more information on Joslin Diabetes Center or to purchase EVENING AT POPS tickets, please visit www.joslin.org/pops
April 10, 2015 By Administrator Terramia Best of the Northeast • Terramia • Travel channel 0 Comments
Terramia on Best of the Northeast (Travel channel)
April 10, 2015 By Administrator Support Diabetes • Terramia Carla Gomes • CityFeast. • David Gomes • John Brooks • Joslin Diabetes Center • Keith Lockhart • North End • Symphony Hall • Terramia 0 Comments
Joslin Diabetes Center honors Carla Gomes
From left: John Brooks, David Gomes, Carla Gomes, and Keith Lockhart.
Pops maestro Keith Lockhart shared a laugh backstage at Symphony Hall with Joslin Diabetes Center president John Brooks and David Gomes, a patient whose mom, North End restaurateur Carla Gomes, was honored at Joslin's annual Evening at Pops. The owner of Antico Forno and Terramia, Gomes organized "CityFeast,'' a North End noshfest benefiting Joslin.
By Mark Shanahan and Meredith Goldstein Globe Staff May 15, 2012
April 10, 2015 By Administrator Support Diabetes • Terramia Carla Gomes • CityFeast. • Diabetes • Francesca Bastarache • JDRF • John Brooks • Joslin • Joslin Diabetes Center • Juvenile Diabetes Research Foundation • Mayor Menino • Terramia 0 Comments
A weekend of food and festivities
From left: Carla Gomes, John Brooks, Francesca Bastarache, and Mayor Menino at the Joslin Diabetes Center's 7th Annual CityFeast.
Celeb chef Todd English was one of the famous faces at Mohegan Sun's wine festival over the weekend. . . . Mayor Tom Menino , WGBH's Emily Rooney , Joslin Diabetes Center CEO John Brooks , and City Councilor Sal Lamattina , were among the 200 who participated in the Joslin Diabetes Center's 7th Annual CityFeast, an event founded by Antico Forno and Terramia owner Carla Gomes.
Read more …
By Mark Shanahan and Meredith Goldstein
Globe Staff / January 31, 2012
April 10, 2015 By Administrator Support Diabetes • Terramia Carla Agrippino Gomes • Diabetes • JDRF • Joslin Diabetes Center • Juvenile Diabetes Research Foundation • Terramia 0 Comments
A mother's love brings a neighborhood to action
Restaurateur Carla Gomes will host CityFeast: Dining Out to Conquer Diabetes at her two North End eateries, Antico Forno and Terramia.
Shortly before David Gomes first birthday, in the summer of 1991, he came down with what appeared to be a cold. His parents took him to his pediatrician, who said he should be better soon.
When he was still sick a week later, they took him back to the doctor, who tested him for diabetes. That test came up negative, but he was still sick, still not eating and rapidly losing weight. In two weeks, he would go from a healthy 32-pound baby to a sickly 22 pounds.
On David's birthday, his father Ronald Gomes, a doctor, noticed that his breathing was labored. His parents rushed David to the emergency room at Massachusetts General Hospital, where doctors told them their baby was very sick, that he was slipping into a diabetic coma.
The previous test had registered a false negative. If he lived through the night, the doctors said, David would live the rest of his life with diabetes.
"I was devastated," recalled his mother, Carla Gomes. "We were just concerned about him surviving the night and dealing with the diabetes after. At that moment I wasn't even thinking of how do we take care of him, I was just praying to God that he lives."
David Gomes did live through that night, and the next. After a week, he was able to go home from the hospital, but that was only the beginning of his family's struggle to deal with his illness.
"It was the most confusing roller-coaster ride that I've ever been on in my entire life," his mother said. "Because the numbers didn't make sense to me. I didn't understand a high blood sugar or low blood sugar. Here I have a one-year-old baby, and I have to balance insulin, diet and exercise, and make all those three run in a baby that does not talk."
Carla Gomes said the challenge sent her into fighting mode. She learned the terminology of diabetes treatment and how to balance her son's blood sugar. She and her husband adjusted to the regular struggles, as they were forced to hold down a strong, growing child three times a day to give him a shot of insulin.
She kept sweets and sodas out of the house and monitored David's diet closely, no hamburgers from McDonald's and no chasing after the ice cream truck. That meant sacrifices for the whole family, especially their other son, just 17 months older than David.
Since that summer of 1991, Carla Gomes has watched as David grew from a underweight baby with a difficult illness into a strong, healthy young man. Today, 6-foot-2, 200-pound David Gomes is a 20-year-old student at the Massachusetts College of Pharmacy and Health Sciences. He hopes to become a endocrinologist and to help other sick children.
His struggle with diabetes has altered the path of David Gomes's life, and it's changed his mother's as well. The owner of North End restaurants Antico Forno and Terramia is a crusader for diabetes research who founded and helps host the neighborhood's sixth annual fund-raisers for the Joslin Diabetes Center, where her son has received treatment for 18 years.
For next Sunday's CityFeast: Dining Out to Conquer Diabetes, both of Gomes restaurants will join four others Lucca, Taranta, Tresca and Caffe Grafitti in offering a special five-course dinner with wine pairings for $150 per person, including tax and gratuity.
Proceeds from CityFeast benefit Joslin High Hopes Fund to support their efforts to improve the quality of life for people with diabetes and to search for a cure.
Gomes said from the beginning she's had eager support from fellow restaurateurs. "When you go to restaurant people for help, everybody in the restaurant industry seems to come together, donates money, has benefits," she said. We have a great restaurant community, in the North End especially.
The event has grown every year, Gomes said, raising close to $100,000 to date. My dream is to really get this expanded and raise tons of money, she said. Because in one night, in just a very few hours, if we can get so many restaurants to give us 50 seats, the amount of money we could raise in one night for diabetes would be incredible.
Just in the 20 years that the Gomes family has been dealing with diabetes, improvements in understanding and treatment have made life easier for David Gomes and the estimated 23.6 million other Americans living with the disease. Today, Gomes can drink a cola or eat a hamburger if he wants one, but he must remain constantly vigilant, giving himself a shot of insulin five to six times each day.
For Carla Gomes, the hope and the reason behind CityFeast is that David and others like him will see a day when a cure can be found. "My son doesn't know life without diabetes, and I want him to know what that day is like", she said.
By Jeremy C. Fox, Town Correspondent
January 24, 2011 on boston.com
February 10, 2015 By Administrator Pasta • Terramia ravioli • Sweet potato & butternut squash-filled ravioli 0 Comments
Fall Dish of the Week: Ravioli Autunnali al Burro Fuso at Terramia Ristorante
I know that I am probably one of those unique individuals who enjoys eating sweet potatoes and butternut squash year round. Waiting patiently for fall seasonal foods to roll around just isn't my forte. And neither is decision making. Determining whether I want a sweet potato ravioli dish or a butternut squash ravioli dish, can be a difficult choice. At least it was, until I entered Terramia Ristorante in the North End.
Sweet potato & butternut squash-filled ravioli
So you can bet I was first in line. Upon entering the intimate, classy Italian setting, filled with candlelight, white tablecloths and a warm atmosphere, I immediately felt comfortable and relaxed. Not to mention, it was slightly tucked away on Salem Street—away from the hoards of tourists. After ravaging the fresh bread (hey, it was a late dinner), I decided upon the "Ravioli Autunnali al Burro Fuso" —mostly because the description went something like this: "Sweet potato & butternut squash-filled ravioli." The fall dish to end all fall dishes.
And it really was. The dish consisted of 6 very large raviolis. So large, in fact, I couldn't finish the meal (and as you can see, the dish is larger than my head). The raviolis were stuffed with small pieces of fresh butternut squash and sweet potato. Unlike most ravioli you find elsewhere that has a ground up or processed filling, Terramia's filling felt like the real deal.
But what I like most about this dish was, hands-down, the sauce. Most restaurants drench their pasta in an exorbitant amount of sauce in order to hide the less than desirable ingredients inside. If you're like me and love Italian food, this can get old. But, Terramia's amount of lightly drizzled toasted hazelnut brown butter sauce was juuuust right. The perfect accompaniment to the fall ravioli, the sauce had a sweet, honey-like taste, which perfectly brought out the fall flavors of sweet potato and butternut squash.
In addition, the dish was topped with sage and pieces of sweet mascarpone, Italian cheese made from cream—just enough to complement the dish. No one thing on this ravioli dish was too rich in flavor or (in my opinion) overrode the dish as a whole. But if you're looking for something savory, this dish probably wouldn't be your pick. It's certainly sweet, but not too sweet. All of the ingredients blended together to create an autumn ravioli that was far and away the best I've had in Boston.
Source
January 10, 2015 By Administrator Pasta • Terramia Bolognese 0 Comments
My 5 Favorite Things About Boston (and 5 Least Favorite)
"2. Food – You know I like food and I have been fortunate enough to eat at some delicious restaurants, so when I say the food in Boston is amazing, I mean it! The European food is especially delicious. There are some incredible French and Italian restaurants, the latter being my very favorite. I spent more time then I'd care to admit in the North End. My husband went on a personal mission to find the best Bolognese and I ate, well, everything else. Fried zucchini flowers, foie gras, carpaccio, bruschetta, truffle paste, seafood risotto, well, you get the picture. What was my very favorite? The dish that I dream about? That would be the truffle paste at Vinoteca di Monica. I love love love truffles and this is hands down the best truffle pasta dish I have ever had. And which Bolognese did my husband crown as his favorite. That would be the classic Bolognese at Terramia Ristorante. And don't even get me started on the canolli's and lobster tails at Mike's!"