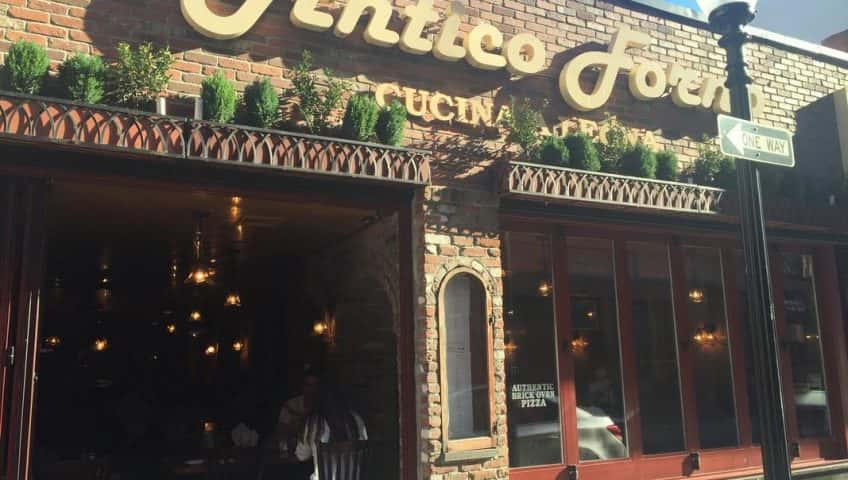 North End night out is gravy for Joslin – Boston Herald
North End night out is gravy for Joslin – Boston Herald
Antico Forno restaurant in the North End, will be participating in this weekend's CityFeast to benefit Joslin Diabetes Center.
Noshing on pasta and washing it down with wine doesn't exactly paint a picture of healthy eating. But Sunday night, your gluttonous eating can help Hubsters living with diabetes thanks to CityFeast, a dining-out benefit for Joslin Diabetes Center.
Nine North End favorites — 
Antico Forno, Aria Trattoria, Bricco, Lucca, Lucia, Strega, Taranta, Terramia Ristorante and Tresca —will serve a five-course meal with wine pairings. A percentage of the proceeds will go to the world-renowned treatment center's High Hopes Fund, which supports research, education and clinical care.
North End restaurateur Carla Agrippino Gomes (owner of Salem Street's Antico Forno and Terramia) founded the annual event in 2005 after her son David was diagnosed with Type 1 diabetes. Since its inception, CityFeast has raised more than $280,000 for the medical center.
Sunday suppah starts at 6 p.m. Tickets: $150, of which $100 is tax-deductible. Check out giving.joslin
.org/cityfeast.