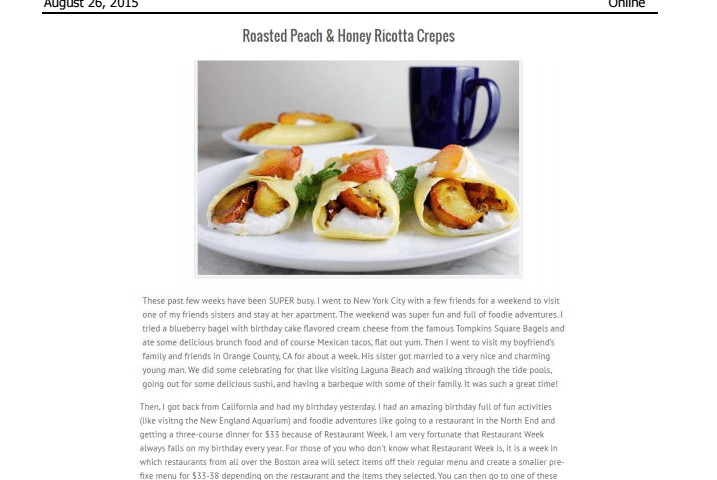 Lean Green Nutrition Fiend Review
Lean Green Nutrition Fiend Review
"Then, I got back from California and had my birthday yesterday. I had an amazing birthday full of fun activities (like visiting the New England Aquarium) and foodie adventures like going to a restaurant in the North End and getting a three-course dinner for $33 because of Restaurant Week. I am very fortunate that Restaurant Week always falls on my birthday every year. For those of you who don't know what Restaurant Week is, it is a week in which restaurants from all over the Boston area will select items off their regular menu and create a smaller pre-fixe menu for $33-38 depending on the restaurant and the items they selected.
You can then go to one of these restaurants and pick what you'd like off their Restaurant Week menu and eat an amazing dinner for cheaper than it would be any other day. It's basically the best thing that could happen on my birthday.
Last night we went to an amazing North End restaurant called Terramia Ristorante, which was small and private with a romantic atmosphere. I started off the dinner with a delectable caprese salad which had the best tasting mozzarella cheese I've had outside of Italy. I then had an incredible gnocchi with a smoky red sauce dish and then finished with a crab meat and breadcrumb crusted salmon with sautéed spinach and fingerling potatoes. Absolute YUM!
My birthday was an overall amazing day full of love from family and friends"
Lean Green Nutrition Fiend