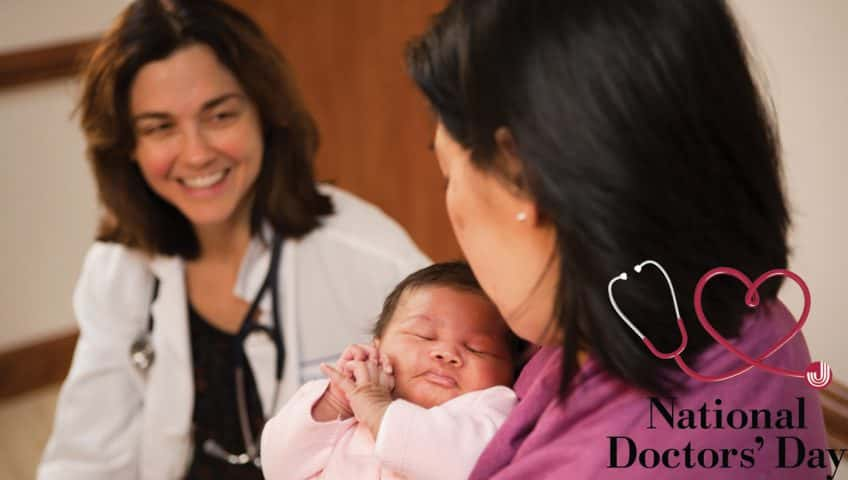 Join me in celebrating the work of Joslin's physicians
Join me in celebrating the work of Joslin's physicians
My son is a healthy young adult because of his Joslin doctor's tremendous care
Shortly after his first birthday, my son David was admitted to the emergency room with an A1C of 800. He was diagnosed with type 1 diabetes, and doctors were not sure he would live through the night.
We prayed and cried and finally David did pull through. I was happy he was alive, but I barely had any knowledge of caring for someone with diabetes. But like any mother would, I was committed to making sure he could have an active childhood and healthy life.
Six months after his diagnosis, we came to Joslin where we met Dr. Lori Laffel, who has been his doctor ever since. From the first day we met her, Dr. Laffel always treated David as normal as possible. Never once did she make him feel like he is different because of his illness, and the doctor-patient relationship he has with her is as strong today as it was back when we first met her.
As a mother, I am so thankful for Dr. Laffel and Joslin Diabetes Center and I am happy to honor her today on National Doctors' Day.
Today, David is a 6'3″ healthy 26-year-old who just got licensed as a Physician Assistant. He's very responsible with his health. He works out daily and eats a very good diet of healthy foods.
I am not saying it has been an easy life for our family. There have been many changes and adjustments we had to make throughout his life. But, through the tremendous support of Dr. Laffel, eventually it did get easier, and worrying less about his health was a relief.
I know that my story is just one of many examples of how Joslin doctors have helped patients and their families live fuller, healthier lives.
I hope you will join me in saying "thank you" to all of them on National Doctors' Day.
Please consider making a gift to the High Hopes Fund in honor of a Joslin doctors, or sharing your story with us before National Doctors' Day ends at midnight.