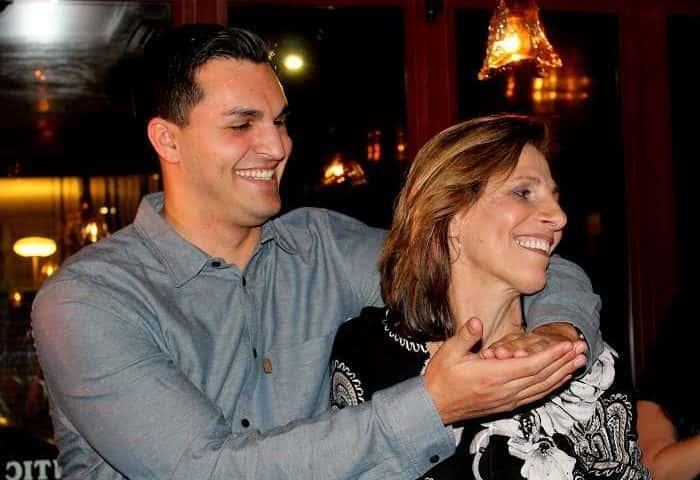 Haute Spots Boston: CityFeast: Dining Out to Conquer Diabetes
Haute Spots Boston: CityFeast: Dining Out to Conquer Diabetes
Even though the New Year is always full of promises for healthier resolutions, we say there's always room to indulge, especially if it's for a good cause. That's just what CityFeast: Dining Out to Conquer Diabetes promises on Sunday, January 29.
The 12th annual event, which includes a five-course dinner and wine pairings being held throughout several North End restaurants, is this year honoring 26-year-old David Gomes for living with Type 1 diabetes for the past 25 years. David's mother, Carla Agrippino Gomes, owner of Antico Forno and Terramia Ristorante, created CityFeast as a way of giving back to Joslin Diabetes Center, where her son has continued to receive life-saving care since his diagnosis on his first birthday.
The event designed for foodies will give diners a chance to check out some of the North End's best Italian restaurants. This year's participating restaurants include Antico Forno, Aria Trattoria, Bricco, Lucca, Taranta, Terramia Ristorante, and Tresca. Proceeds will benefit Joslin's High Hopes Fund, which supports the Center's greatest needs in research, education and clinical care.
Since its founding in 2005, CityFeast has raised nearly $300,000 for the High Hopes Fund. David, now 26 years old and a graduate of the MCPHS Physician Assistant program in Boston, will be honored at this year's event for being a patient at Joslin for 25 years. Joslin has inspired him to want to work in the field of pediatric endocrinology to help young children deal with the challenges of living with diabetes, and provide them with hope that they can live a full life even with the daily struggles and responsibilities that come with having type 1.
This year's participating restaurants include Antico Forno (93 Salem Street), Aria Trattoria (253 Hanover Street), Bricco Ristorante (241 Hanover Street), Lucca (226 Hanover Street), Taranta (210 Hanover Street), Terramia Ristorante (98 Salem Street) and Tresca (233 Hanover Street).
Reservations for the dinner, which starts at 6 p.m., are limited and recommended by visiting http://www.joslin.org/cityfeast.