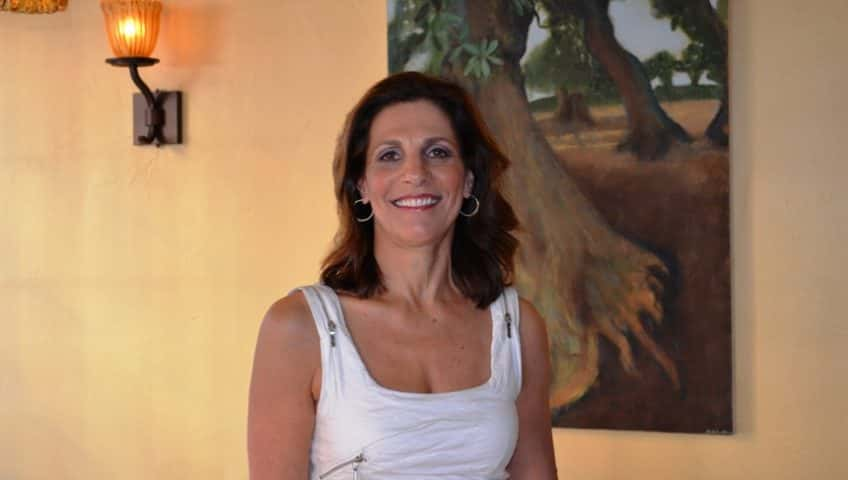 Haute Secrets Boston: Carla Gomes of Terramia, Cobblestone & Antico Forno
Haute Secrets Boston: Carla Gomes of Terramia, Cobblestone & Antico Forno
Carla Gomes knows what it takes to make a restaurant in Boston stand out. After all, the North End native has been doing just that since she first opened Terramia in 1993 giving Bostonians an authentic taste of Italy.
Since then, she has the beloved restaurant known as Antico Forno to her credit along with the recently opened Cobblestone Cafe on Hanover Street.
We caught up with Gomes recently to find out what she loves most about Boston.
Where were you born? North End, Boston
How long in Boston? Most of my life, pretty much
Where do you live now? Canton, MA
Occupation? Restaurateur: Owner of Terramia, Antico Forno and Cobblestone
Favorite restaurant I don't have a favorite because I like so many…but if I had to choose because I love steak I would choose The Capital Grille
Best Sushi: Douzo
Best Italian: Terramia
Best dessert: Bread Pudding
Best place for a romantic date: Bastille Kitchen
Best Sunday brunch: Ward 8
Best place for a power business meeting: Antico Forno or Terramia
If you have out of town guests, which hotel would you recommend? Boston Yacht Haven which is right on the Harbor…just beautiful
Favorite shopping venue/boutique: Love it all… whether it's boutique shops in the North End or Charles St. or South End. But my all time favorite is Twilight on Fleet St. North End
Best place to buy Jewelry/Watches: E.B. Horn
Best Spa: Mirbeau Inn and Spa at The Pinehills in Plymouth, MA
Favorite Charity Event: Joslin Diabetes Center High Hopes Gala
Favorite Cultural Event: North End Feasts…A tradition close to my heart and my upbringing and also watching football on Sundays if you can call that cultural
Favorite Cultural Institution: Isabella Gardner Stewart
Best Steakhouse: The Capital Grille
Best Pizza: When I'm not eating it at Antico Forno, I'd say Volturno in Worcester and Keste in New York
Best Gym/Athletic Facility: Elite Health and Fitness Center in Stoughton, MA
Best Massage: Bella Sante…the absolute best massage ever
Best Driving Service: Myself, I love to drive
Best Museum/Exhibit: Isabella Gardner Stewart
Favorite historic/legendary place to see or explore: I have 2…Fenway Park and Boston Public Library…1st public library with a wealth of knowledge and original artwork
Describe Boston in three words: Three words is difficult….I love everything about Boston, and it being a "Walking City," but I especially love the people…the way Bostonians band together in good times and bad is the best thing about this city.
All-around favorite locale in Boston, whether a neighborhood, restaurant, venue, or other: North End is definitely my favorite neighborhood
Best Aspect of Boston….The ocean…growing up in the North End and always having the ocean two blocks away. Now since its redevelopment you can walk the "Harbor Walk" on the waterfront which I love to do with my dog.