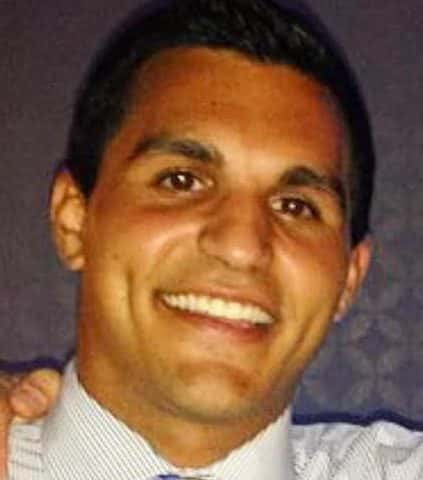 DraftKings Interview Series: DaveTheChamp8
DraftKings Interview Series: DaveTheChamp8
DraftKings Interview Series: DaveTheChamp8
An interview with a DraftKings icon.
by John Lee, August 11
Photo: Thomas J. Russo, US Presswire
Daily fantasy is the fastest-growing sector of fantasy sports and football is, by far, the most rapidly-expanding sport within the industry. The lure of simplistic salary-based lineups and potentially life-changing prize pools continues to attract new customers and is yielding double-digit growth to sites like FanDuel and DraftKings. As NFL Opening Weekend approaches, the FootballGuys partnered up with DraftKings to get an inside look at some of their success stories over the past twelve months. The intent of these interviews is to have some fun talking about their success while trying to pick up some helpful advice along the way.
In today's installment, we sit down with Dave Gomes, a 25-year old native of the North End neighborhood of Boston. Unlike some of the other interviews we have done in this space, Dave is not a typical 'grinder' with years and years of metric-based research to help generate a 'model' that drives his daily process; instead, Dave is a relative newcomer to the DFS space, having started less than a year ago after several conversations with his brother, who experienced early success on DraftKings. Dave took the plunge into DFS and less than three months later, he won DraftKings' marquis tournament, the Millionaire Maker, in front of live cameras in a bar in the North End of Boston. Unless you have been living without cable, you have undoubtedly seen that celebration in the form of the newest batch of DraftKings' commercials. We reached out to Dave to pick his brain, find out more about his DFS prowess, and to learn more about what a million dollar sweat feels like–we think you will enjoy the ride. For more with Dave, feel free to give him a shout on his Twitter page at https://twitter.com/DaveTheChamp8.
Given Name: Dave Gomes
Daily Alias(es): DaveTheChamp
Age: 25
Hometown: Boston, MA
Occupation: Student at MCPHS in Boston
Twitter Handle: @DaveTheChamp8
How long have you been playing daily fantasy football and how did you find it?
Last year was my first year playing DFS. My brother had been playing a lot and telling me it was easy to win money. He actually stopped playing our season-long league because he was so into DFS, so I was intrigued to see what he was doing.
Do you still play season-long fantasy football?
I do still play season long fantasy football and am in two leagues currently. In my big money league ($3600 grand prize), I am the two-time reigning champion who is attempting to become the first player in the league to win three consecutive times this season.
How would you describe the similarities/differences between season-long and DFS?
DFS and season-long fantasy football are very similar and playing in a competitive league can help your DFS performance a lot. Players in my league are always adding players and making moves on what they see on a week-to-week basis, which keeps me on my toes. The cool thing about DFS is that you can have any player you want and have less of a commitment to a player who has a bad match up so you have a great opportunity to win every week because you choose your team depending on player matchups that given day.
Describe your initial experience on DraftKings? Were you immediately successful or did it take time to learn the nuances of DFS? What resources did you use to learn how to become successful?
I was playing weekly $100 head-to-head contests and winning. I would look at the overall point totals of the big money competitions and mine were comparable so I decided to play the Millionaire Maker GPP. The DraftKings Playbook's game logs, updates, and stats helped me choose the players I wanted to roster, but monitoring player movement in my yearly league also helped identify other potential value plays…again suggesting that there can be crossover between season-long and DFS.
Last season, you finished 35th in the DraftKings' Millionaire Maker in Week #10 for a take-home of $3500, which you subsequently parlayed into ~ 50 lineups for the Week #11 Millionaire Maker. What made you make the decision to risk all of your winnings on lineups for the following week?
First, with the money I won in Week #10, I had already won 10 times the money I initially deposited. Next, I was so close to winning a million dollars in Week #10, I just had to ride the wave into Week #11 to see if I could capitalize. Since I was playing with DraftKings' money, it seemed like a good investment at the time!
Haha! Seems like a risky endeavor—would you advise others to take the same approach?
If a person is playing with 'house money' and thinks that they have a lineup that could win a million dollars, it's worth the risk because the money you would lose was not your own to start with anyhow.
In Week #11, you indeed won the Millionaire Maker, largely on the legs of a 0.6% owned Jonas Gray, who ran for 4 touchdowns on Sunday Night Football against the Colts. Because DraftKings' headquarters is in Boston, they were there to record your 'sweat' on Monday night (*Interviewer's note: Check out 30-seconds of the footage here: https://www.youtube.com/watch?v=2X1f1i4tJ74). Can you describe the 24 hours between Sunday and Monday night, including the moment when you realized you were actually going to win the $1M first place prize?
I was back about 17 points before the Pats game started on Sunday night and had Jonas Gray left as my "wild-card play" for the week. At the price I paid to have him in my lineup, I wasn't expecting a 44-point performance; I was hoping for a touchdown with maybe 50 rushing yards…enough to get me higher in the standings to win some of my investment back. Half way through the game, I was in first place and absolutely freaking out in my apartment waking the neighbors up! I knew that my team had no players left, so I was checking how far back other entries were to see if they could pass me during Monday Night Football. For all of Monday, I was anxious knowing that depending on MNF, I could be a millionaire by the end of the night. I was so nervous that whole day leading up to the victory that I thought I was going to have a heart attack! I swore from that day forward I would always have a player going Monday night because I don't know if I could handle the emotions of being a millionaire for only half a day with the possibility of losing by the end of Monday night. When I knew I was going to win I was shocked and didn't know what to do. I celebrated with my family and friends but was still absorbing the fact that I had actually won.
How big was your bar tab on Monday night? How does a hangover feel when you wake up as a millionaire?
The bar tab was around $5,000 dollars after the cleanup for all the popped champagne bottles that were sprayed around the bar. That was the best hangover I've ever felt. The next morning I was basking in the glory of my winnings and dreaming of how I was going to spend my cash.
Did you do anything completely selfish with your windfall?
Not really. With my winnings, I bought my brother, myself, and two friends Super Bowl tickets and had the experience of a lifetime watching our beloved Patriots win their 4th Lombardi trophy against the Seahawks in Arizona.
Your brother appears in the DraftKings' commercials and is pictured holding the check with you–what can you tell us about his role in the victory? Was he there merely as moral support or did he have a piece of the action?
My brother Rob and I would rattle back-and-forth players that we both liked each week. He has his own account and we wanted to help one another win. I had asked him earlier that week if he liked Jonas gray as a bargain play, he said that he did, and even had him in a few lineups. I looked more into Jonas' prospects that week and liked what I read; I put him in most of my lineups because he was so cheap that I could invest in more expensive players at other positions. If it wasn't for Rob, I could have very well overlooked the Jonas Gray play and never have won the million dollars.
Given your success in larger guaranteed prize pools (GPP's), what tips can you share to help others maximize their chances of finishing in the upper echelon of those types of games?
The best way to win money on Draftkings is to enter a 50/50 contest with the same lineup multiple times so you make a consistent weekly winning off that, but then using those winnings to play in the millionaire contest. This way, your risk of losing money is minimized, while still employing the opportunity to win a ton of money in the million dollar contests.
Without giving away your 'secret sauce,' what metrics/statistics do you most value when constructing your DFS lineups?
I personally like to build my team around Aaron Rodgers. He won 6 DFS players (including myself) the Millionaire Maker last year. I also like to choose players in good offenses to maximize the opportunity to score touchdowns. I choose my wide receivers by targets and their defensive coverage that week. I like to choose running backs in a good offense that face six men fronts and who receive goal line carries. I choose my defenses depending on what quarterback they are playing that week. For example in Week #11, I chose the Buccaneers' team defense for a cheap price because they were playing the untalented, struggling Robert Griffin III that week and it paid off with 22-points. The most important part of the big contest is finding the player, that you think is undervalued, at a low price and playing them, which allows you to roster the more expensive players that are much more likely to put up big numbers.
What single piece of advice could you give a beginner that you wish you had gotten prior to jumping into DFS?
Play 50/50 contests for 25 or 50 dollars—this is where most beginners will have their best chance of doubling up their money on a weekly basis.
What is your single biggest mistake since starting to play DFS?
My worst mistake was continuing to play Jonas Gray weeks after he won me the money. For example, I entered DraftKings' Big Prize GPP during the Divisional playoff round and starting Jonas Gray over LeGarrette Blount cost me a lot of money. I went with my heart instead of my brain and I could have won more money if I didn't.
Can you talk about your bankroll management habits, assuming you have a system for tracking profit/losses?
Bankroll management habits tracking profit/loss? I just don't lose and then it's easy to track how much I win. (*Interviewer's note: Your mileage may vary)
You tend to play most of your volume on DraftKings. Can you elaborate on the site features that DraftKings' offers, which most appeal to you and your style of play?
I only play on Draftkings. I started on Draftkings and never could see myself using another site because Draftkings is easy to use, it's more skill-based because they do not force you to deal with the unpredictability of kickers, and (of course) they have changed my life.
What is the single biggest misconception about daily fantasy sports today?
The single biggest misconception in DFS is that it isn't for everyone. While you have a better chance of winning if you know the sport you play, I think that any fan can win by playing. I don't think that any one in my fantasy football league would lose money playing DFS because they are informed fantasy football players and have an edge on the competition.
RANDOM QUESTIONS
What celebrity have you been mistaken for?
I have been mistaken for Mark Sanchez and Vincent Chase (Entourage) when I had lettuce.
How did you choose your daily fantasy alias?
DavetheChamp sounds very cocky, but is a name that I was givin by my friends at a young age and stuck with me my whole life. My dog is even named 'Champ' after me.
What is your dream job?
I'd like to be a General Manager for a NFL team. I am, however, pursuing my dream as a Physician Assistant working with children with diabetes…this degree will allo me to be both a healthcare provider and an 'example,' as I have had Type 1 diabetes since I was one year old.
You're on death row–what's your last meal request?
It's a toss-up between the Filet Mignon at Terramia Restaurant in the North End of Boston and the Capital Grille Porcinini Delmonico Steak.