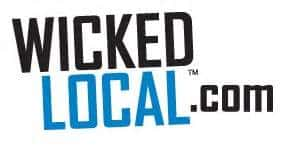 Canton restaurant owner again leads Cityfeast – Wicked Local
Canton restaurant owner again leads Cityfeast – Wicked Local
Carla Agrippino Gomes of Canton again will organize the 11th annual Cityfeast at 6 p.m. Jan. 31.
The event is an evening hosted by nine restaurants in Boston: Antico Forno, Aria Trattoria, Bricco, Lucca, Lucia, Strega, Taranta, Terramia Ristorante and Tresca. Tickets include a five-course dinner with wine pairings at one of the participating restaurants.
Proceeds will benefit Joslin Diabetes Center's High Hopes Fund, which supports research, education and clinical care.
Tickets are $150, of which $100 is tax deductible. Due to high demand, reservations are limited, and will be distributed on a first-come, first-serve basis.
Founded in 2005 by Gomes, owner of Antico Forno and Terramia, CityFeast has raised nearly $280,000 for Joslin Diabetes Center's High Hopes Fund.
For information: Jean.Doliber@joslin.harvard.edu.