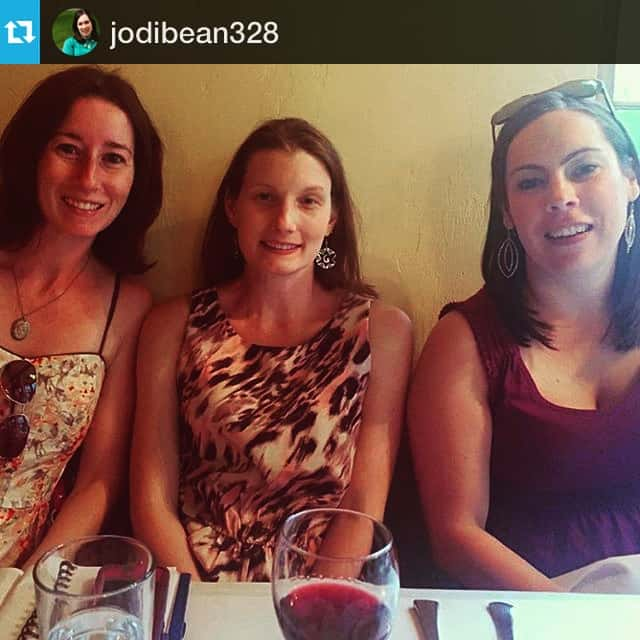 Boston Rookie Review
Boston Rookie Review
Here are few of my favorite pictures from dinner at Terramia Ristorante.
I went to Terramia a few weeks ago with the Boston Blog and Tweet group and knew most of the bloggers at my end of the table, including Jodi (to the left of me- front right), Janelle (to the right of me), Kerri (across from me), and Adrienne (front left). Lovely group of ladies that I am thankful I know!
I snagged a picture that someone took with Jodi's phone of us!
Here's what Terramia looks likes from outside. It's right on Salem Street in the North End. You've probably passed by if you've walked down Salem Street. It's on the left walking into the North End.
Below are the fried zucchini blossoms- amazing!
My other favorite appetizer was the lobster fritters with crispy sweet potatoes on top, over a balsamic honey glaze.
I also enjoyed the caprese salad (fresh buffalo Mozzarella, tomato, and fresh basil).
You can see the inside, which is small and cozy. They say that they specialize in creative interpretations of Italian classics. You won't find only red sauce dishes here!
They opened in 1993 and have about a dozen and a half tables for 2. It's very intimate, especially on a Friday or Saturday night. We were there on a Sunday and basically took over half the restaurant.
Jodi ordered the risotto of the day, which included wild mushrooms and asparagus.
I ordered ravioli of the day, which was fig and mascarpone cheese. It was so good. If you ever see it, order it!! Kerri's veal chop is in the background. For dessert, we tried/sampled/split the tiramisu, bread pudding, and flourless chocolate cake. All wonderful. I couldn't pick a favorite.
They are participating in Dine Out Boston this year, which is August 16-31. They will have a 3 course prix fix dinner menu for $33. Check them out!