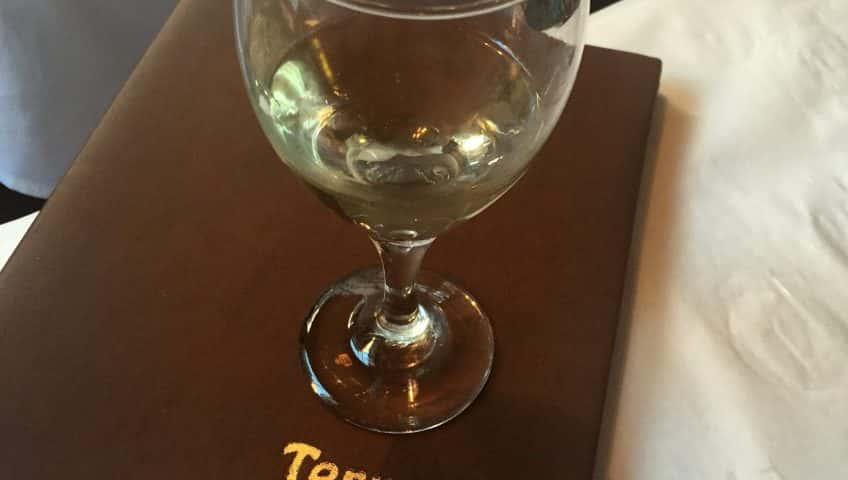 A Stop Along the Way: Terramia, Boston
A Stop Along the Way: Terramia, Boston
I moved to the North End in Boston over a month ago, and last Thursday was my first experience eating Italian food in my new neighborhood. The North End is known for being home to the most incredible and fresh Italian food, so the fact I only just got around to trying what my area is all about is disappointing… at least I got around to it eventually, right?
Since I couldn't risk being disappointed on my first experience, I had to find the best place in Boston to eat at. Located on the street parallel to my apartment, Salem Street, Terramia is tucked away on the lefthand side. Upon entering, you'll immediately feel like you're in Italy. The waiter greeted us, and we sat in the cozy corner seat overlooking the street. I wasn't disappointed about not having a Valentine until I went to dinner here. If you're on the hunt for a place to take your special someone, Terramia is the place. Make sure to reserve that corner seat!
Now, on to the food. One of my best friends from childhood, Claire, came to visit for the night, and she's a huge foodie like me. Especially since she lives in Providence and works at a restaurant, the girl knows her food.
We started with oysters, which aren't my favorite food in general, but I enjoyed these ones. Terramia has a special where oysters are $1, so I highly suggest heading in there while they are running this special! If you get me to eat oysters, you're already winning.
We ordered burrata and meatballs for appetizers, which were both shockingly delicious. The meatballs were surrounded by creamy and slightly sweet polenta, which I fell in love with. I used to eat so much polenta when I was a vegan, and you totally forgot how indulgent polenta can be when it's not ground up and covered in almond milk. Terramia does it right…
For our entrees, we opted for two pasta dishes; one gluten-free and one not GF. Claire wanted to try the seafood pasta, and I wanted to try the bolognese. Seafood pasta is another food I don't care for in general, so I enjoyed trying this version, but went totally mad for the other selection. I've literally never eaten pasta that delicious. Covered in a thick and creamy meat sauce, along with a thick noodle, I could eat that pasta all day, everyday. I was also surprised at how perfectly cooked the gluten-free noodles were: most restaurants screw up any gluten-free pasta by overcooking or undercooking their noodles, while Terramia cooked the pasta exactly the way I cook it at home.
For dessert, though we cook barely eat any of it due to being stuffed from pasta, we had tiramisu and the flourless chocolate cake. Both desserts were beyond satisfactory, from what I remember…I was in a dazed state caused by a food coma by the end of the meal.