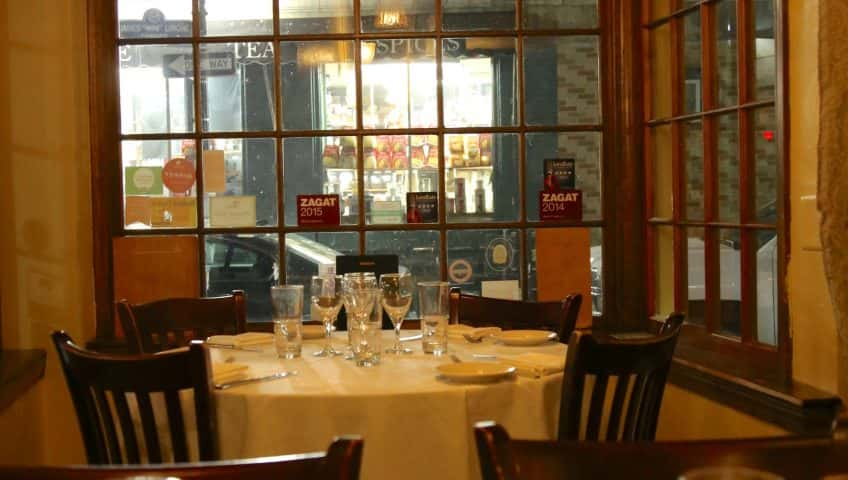 A little bit about a lot of things – Pasta Flight
A little bit about a lot of things – Pasta Flight
Recently a childhood friend of mine got married in Italy. With a new baby at home, we unfortunately had to miss the wedding. So for the time being, the only Italian flight I'm experiencing is the pasta flight at Terramia. I loved the restaurant, it was cozy and inviting. While they have been recognized with awards for their food, Terramia still remains authentic (no tourist trap here!).
Every Monday night from 5pm -10pm, Terramia will be serving pasta flights for $25. Mix and match 3 pastas from the following list:
Rigatoni con Salsiccia
Baked rigatoni with sausage & broccoli rabe, San Marzano tomato & basil sauce & Parmigiano cheese
Spaghetti con Pomodoro
Abruzzi style, spaghetti, San Marzano tomato sauce, basil & Parmigiano cheese
Gnocchi Amatriciana
Potato dumplings, buffalo mozzarella, red onion, basil, smoked pancetta, spicy Collina tomato sauce
Spaghetti alla Carbonara
Spaghetti, smoked pancetta, sweet peas, egg & Parmigiano cream sauce
Pappardelle alla Bolognese
Pappardelle pasta, traditional ground veal, beef and pork meat, tomato ragù, basil & Parmigiano cheese
Risotto
Chef's creation of the day
We started something not included on the pasta flight menu, but it was just calling to us – the Frittelle di Aragosta. Fresh Maine lobster fritters (market price) topped with a mountain of sweet potato strings and leeks and a delicious balsamic honey glaze that we scooped up every last bit of! Those sweet potatoes were heavenly – not only were they great here but would also be a nice addition to a salad!
I can never make up my mind when it comes to pastas because they all sound so delicious. Give me all the pasta!!! So the flight is a great choice for me, I get all my favorites on one dish!
Of course I chose the bolognese! I liked that this was the real bolognese, with a blend of meat (not just ground beef).
I enjoyed the presentation of the carbonara and the cream sauce was just right, not too thick but still creamy.
The gnocchi was an untraditional shape for me but I liked the kick to the sauce and the smoked pancetta.
In addition to the pasta flight, we tried the Raviolone Aperto ($25). It's a sheet of fresh pasta topped with shrimp and scallops and topped off with another sheet of pasta. The sauce is a lobster mascarpone reduction which we proceeded to eat the rest of with out bread! This is a can't miss dish – over the top!
There VERY limited street parking. There is a lot just behind the restaurant on Cooper Street for $20. If you park at the Parcel 7 garage (just a short walk from the North End) the restaurant will validate you.
Disclaimer: I was invited as a guest to Terramia for dinner. My meal was provided complimentary. All opinions are my own.